EUROMEDICA
HERAKLION CRETE
The Euromedica Multi-clinic Pancrettan Health in Herakleion, started operating in 1993, when a group of doctors decided to unite their medical specialties in order to provide integrated health care in a common space. It joined the Euromedica group in 1997. The center, having a shared vision and a good cooperation for many years with the Diagnostic Laboratory "EGKEFALOS HERAKLEION" merged their laboratories and clinics in 2002 in a two-storey building of 2,000 m2 in the city center at 3 Ioanninon Street, opposite the Metropolitan Church of St. Minas.
The diagnostic center has staff with laboratory and clinical physicians of various specialties, well-trained and well-established with many years of experience, such as microbiologists, nuclear medicine physicians, ENT physicians, etc.
The center is contracted with the Greek National Health Service Organization (EOPYY and all public insurance organizations) Applies a quality system certified according to ISO 9001:2015.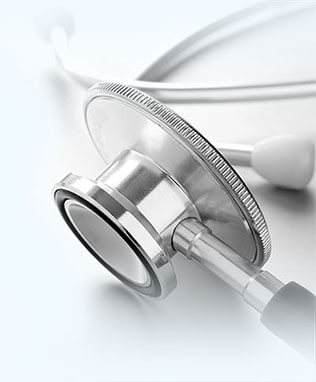 DEPARTMENTS
IMAGING
CT
MRI
DIGITAL MAMMOGRAPHY
DIGITAL X-RAY
ULTRASOUND
CHILDREN U/S
ELASTOGRAPHS
FNA (BREAST – THYREOID)
BONE DENSITOMETRY

LABORATORY
BLOOD TESTS
IMMUNOLOGY
BIOCHEMICAL
MICROBIOLOGY
HORMONOLOGICAL
MOLECULAR BIOLOGY
COVID TESTS (Rapid/PCR)

CARDIOLOGY
CARDIO TRIPLEX
STRESS TEST
ECG
DOPPLER
CLINICS
NEUROLOGICAL
ORTHOPEDICS
PATHOLOGICAL
ENT
NUCLEAR MEDICINE

Contact

3 Ag. Mina & Ioanninon St., 71201, Heraklion, Crete


CO
NTA
CT
How to Reach Us
Opening Hours
MON-FRI: 7:30-21:00
SATURDAY: 8:00-14:30